stood at the base of the flowering cherry tree and looked skyward through the branches. There, in the center, hidden from casual viewing, were several pink, orange and red leaves. My litmus test of the season: Fall is within touching distance, which means a shift in activities.
There are silver salmon to catch and put up (can, freeze, smoke or pickle), lawns to mow for the last time, perennials to deadhead, droopy annual flowers to yank, coffee grounds to sprinkle in the garden, leaves to gather for composting, and, and, and...
When we get busy, the one garden chore that often gets pushed aside at the last minute is bulb planting. Too bad, because the sooner you plant bulbs in the fall, the better. Bulbs do better because they have plenty of time to become established in their new "digs" that is, to develop a strong root system before the cold weather hits. In fact, crocuses, daffodils, and tulips need a cold spell as part of their seasonal routine and they need a healthy root system to get them through it.
Your time will be well spent, since many bulbs perform well in cool climates. Plus, when they flower, the cool weather means the actual bloom period lasts longer. don't delay though. I had a friend who waited until after the ground was frozen. She planted her bulbs using a pick-axe!
Bulbs are faith builders: They're mostly forgotten until you think you can't stand another gray, wintry day. And then a miracle happens: a yellow crocus flower pokes up through the snow.

How to buy flower bulbs
Whether you purchase bulbs from a retail store, order bulbs online, or select bulbs from a mail order catalog, keep the following tips in mind:
Inspect each bulb carefully. Healthy bulbs are solid, not mushy like an old onion. Avoid lightweight, soft and pithy bulbs. Lessons learned: The cheapest flower bulbs are not usually the best, so beware of flower bulbs in bulk.

Don't panic if you see small nicks and loose skins (tunics). They don't affect the bulb but avoid bulbs that are bare, and don't have any covering.

Look for mold or mildew, signs that the bulb could be rotten.
How to plant and grow flowering bulbs
Maybe you planted bulbs several years ago, but lately they've come up looking, well, not so great; or they don't bloom at all. Chances are your soil is hard-packed or just plain tired. Bulbs prefer loose, well draining and rich soil and the best solution is to add organic compost and mulch. This helps bulbs flower more profusely and survive winter's damaging freeze-thaws better. Plus, compost and mulch give bulbs a heaping dose of healthy plant food. Simply turning in some compost and mulch is all you need to do to improve our local soil. (You might also enjoy my article: 163 Things You Can Compost and The World's Fastest Compost Pile.)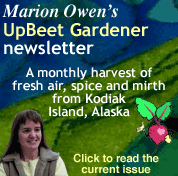 If you don't have garden space, consider planting in raised beds or large containers. Just remember, well- draining soil is even more critical in containers so you might need to mix in some commercial potting soil.
Bulbs perform best in full sun or partial shade, so be aware of how the light moves around your yard through the seasons and over the course of a day.
As a general rule, you want to plant bulbs 3 to 4 times as deep as the bulb is tall. So, for a 1-inch crocus bulb, set it in the ground 3 to 4 inches deep. For greatest impact, group them in sets of ten or more rather than singly in rows. Tip: Plant large bulbs (tulips and daffodils) 5 to 6 inches apart and small bulbs (crocuses and grape hyacinths) 1 to 3 inches apart.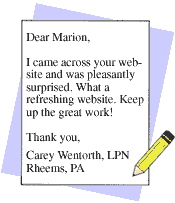 What is bulb food, anyway?
After decades of telling us to add bone meal as THE bulb food, experts now agree that bone meal is not a complete bulb food, in that it only supplies phosphorus (P) and calcium (Ca). You're much better off giving your bulbs a complete meal by top-dressing with compost after you set them in the ground. This provides bulbs with nutrients from the time root growth begins in the fall until the foliage matures in the spring.

Flower bulbs for cool climates
Tulips, which bloom for several weeks (provided the wind and rain don't strip off the petals) are not created equal. Look for the hardy and early blooming, botanical varieties such as Greigii and Darwin tulips. They naturalize well, coming up year after year, and since they're shorter than the 20-inch giants, they survive wind and rain better.

Bulbs that naturalize are great "space fillers."

Tall tulips are beautiful the first year, but are gangly and not-so-lovely in following years. This explains why gardeners at the White House and Victoria, B.C.'s Butchart Gardens replace tulip bulbs every year after they've bloomed.
Daffodils and crocuses are also naturalizers, and do well in borders and underneath trees and shrubs. Hyacinths on the other hand, are a little touchy. They succumb easily to deep freezes. To guarantee success, plant them next to a building with a southern exposure.
Other bulbs to consider include grape hyacinths (muscari), snowdrops, anemone blanda (windflowers), iris, fritillaria, bluebells and chionodoxa (Glory of the Snow).
Remember, to ensure success with your flowering bulbs, mulch them well with compost, kelp or shredded leaves. Speaking of leaves, the appearance of warm colors in the blooming cherry tree's branches also tells me to dust off my leaf rake because the tree will be providing a pile of leaves for me very soon.
Thanks for visiting! You can also find more of my helpful and thought-provoking articles here. Cheers to you!