FEATURE ARTICLE: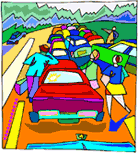 Tom Hanks' "Power of Four" solution

More good stuff:
Who is Marion Owen?

FAQs about PlanTea
Search Marion's articles, tips and recipes

Why grow organic?

News and press releases

Read love letters

How to link to this site

Need a speaker?

How to contact Marion

Visiting Alaska?
Come to Kodiak Island!

Go to home page


Marion's UpBeet Gardener
Newsletter has been
replaced by Marion's blog
which you can find at:
www.marionowen.wordpress.com


Where there's a sill, there's a way
The cool weather of autumn tells us it's time to put away the garden tools and prepare for the end of the season. Put away your shovel, yes, but don't be in a hurry to shelf your seed packets. Many seeds can be put to good use during the winter. Have you ever grown an indoor window garden? Fresh flowers, herbs and salad greens might be just the lift you need to breeze through the winter months.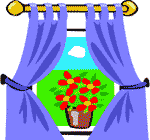 Flower power window gardens
Flowers bring a cheerful disposition to any environment. Bring them indoors and the effect is magnified, especially on a gray, drizzly day. Which flowers are easy to grow indoors? Let's begin with one of my favorites: nasturtiums. Easy to grow and tolerant of marginal soils, nasturtiums rival pansies for face-like flowers that bring a smile. When selecting nasturtiums, sow varieties with a compact, not trailing, growing habit such as Copper Sunset, Empress of India, Whirlybird, and Alaska. Many of these varieties are available through Renee's Garden.

Left to right: Copper Sunset, Vanilla Berry, and Whirlybird nasturtiums
Other indoor flowering gems include calendulas, impatiens, sunflowers, marigolds, Shirley and Iceland poppies and sweet peas. Again, select short, bushy varieties, unless you plan on building a trellis or training plants up the living room curtains! Mix and match color and height. And remember, edible isn't limited to herbs and vegetables. Many flowers, such as calendulas, nasturtiums and pansies are edible. For more information, I highly recommend Cathy Wilkinson Barash's award-winning book "Edible Flowers." You can buy new and used copies through Amazon.com.
Tired of bugs buzzing around?
Yellow sticky traps provide a safe method for trapping aphids, thrips, fungus gnats, whiteflies and more. They are Ideal for indoor and outdoor plants and are one of my must-have garden solutions. (Fortunately, bugs go for them, too.) You can buy them through my online catalog. A set includes nine, 3x5-inch sticky traps, 3 wire holders and complete instructions. $7.00 per set. To see how effective they are, check out this photo. (WARNING: Not for the squeamish!)
They are worth every dime, believe me!

A window herb garden for every cook

Just as flowers provide a splash of color, fresh herbs provide wonderful smells and flavors. Fortunately, herbs are easy to grow indoors and the list is as long as a shovel's handle. Here's a tip: If you plan on growing herbs over the winter, make sure you grow enough! One perky little basil plant may cheer you up on a snowy afternoon, but it probably won't go very far toward salads and pestos. Here's a starter list of herbs that don't mind the great indoors. Remember to have a little fun and experiment with warm-loving herbs such as lemongrass, ginger, licorice and marjoram.
basil
bay
dill
thyme
parsley
chives
lemon balm
garlic chives
marjoram
mint
oregano
parsley
rosemary
sage
savory
Pick gourmet salad greens from your window
Because there's nothing better than fresh-picked salad greens, you've got everything to gain by growing them indoors. I can't think of a better way to make store-bought lettuce more palatable in the middle of the winter. That's why I like to grow an indoor garden of lettuce, Asian greens or mustard spinach.

For that matter, if you have a window in a cool corner, try growing regular spinach. Treat your pocket garden produce as gourmet "cut and come again" greens by harvesting the tender leaves when they reach 6 to 8 inches in height. What's more, after cutting, most plants send up new shoots to give you a second or third cutting.