When is garbage not garbage?
When you look at it with a gardener's eye.
Those seeds and pits you usually throw away? You can turn them into fruitful houseplants.
Take a mango, for example. In the center of the mango, there is a large, hairy husk with a pit in it. To prepare it for planting, scrape off the excess flesh from the husk. Oops, wait a second! Let's back up. First you EAT the mango, THEN you scrape off the excess fruit.
The next step requires a little finesse. Gently pry the husk open with a dull knife, like you're shucking an oyster. Inside you'll find a pit, which resembles an oversized dried lima bean (see picture at right).
Remove the pit and plant it in a container, outfitted with drainage holes and filled with a good quality potting soil that you've made nice and damp. Place the pit -- eye up (in the photo, the eye is the light-colored area on the top of the pit) -- about half an inch below the surface of the soil. After a few days, when the surface has begun to feel dry again, begin regular watering, using lukewarm water. You want it to think it's back home in its native region of northeastern India, Burma, and Thailand.
Just a little history here. It seems the Mogul emperor Abkar, who reigned at Delhi in the 1500s, was so taken with the mango's taste and fragrance that he had an orchard of over a hundred thousand trees laid out. This must have been quite a site, as the trees were spaced 40 feet apart.
Be patient. Germination may take a few weeks. But it's worth the wait. Mango trees are considered one of the most attractive indoor plants.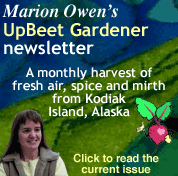 More articles you might like:
To learn how to grow a lemon tree indoors, click here.
That's not all. You can grow a pineapple plant, too. Click here.
For more information about growing a mango, visit http://davesgarden.com, also home to The Garden Watchdog Guide to Gardening by Mail.
Discover more indoor gardening tips.